Location: Jacksonville, NC 
​​​​​​​
Jose Lopez served as the Project Architect and Project Manager while working for SmithSinnett Architecture

.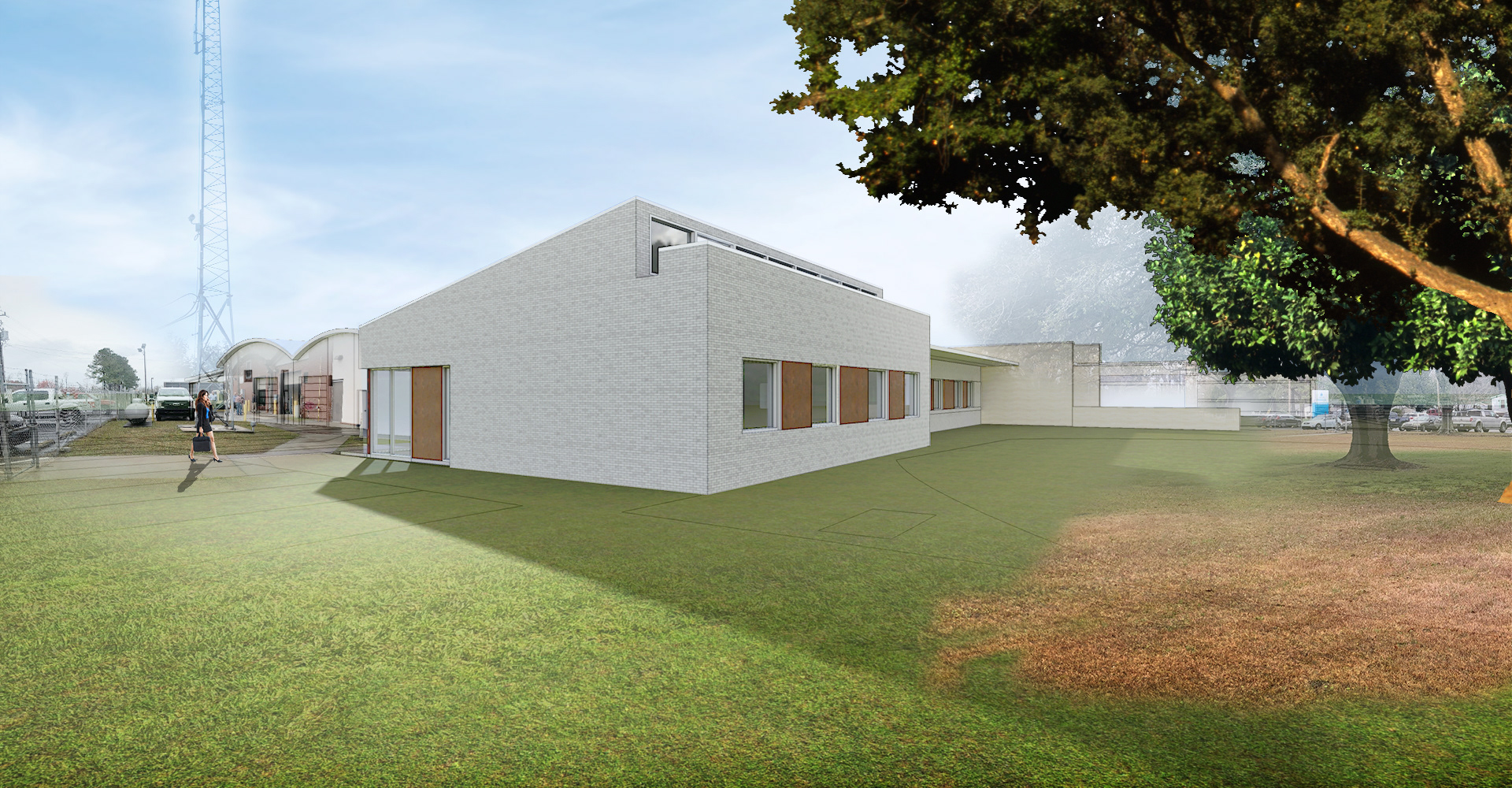 The Project consists of new administrative offices, two bathrooms a mechanical and IT closet and a water testing lab suite. The Offices and lab suite are are oriented north to receive uniform daylight throughout the day. A monitor skylight located in the labs ensures the proper distribution of natural light during business hours.  One of the main goals was to allow employees to have views oriented to two old oak trees found in the site. With the office's views oriented north we get uniform light and inspirational landscape elements.
​​​​​​​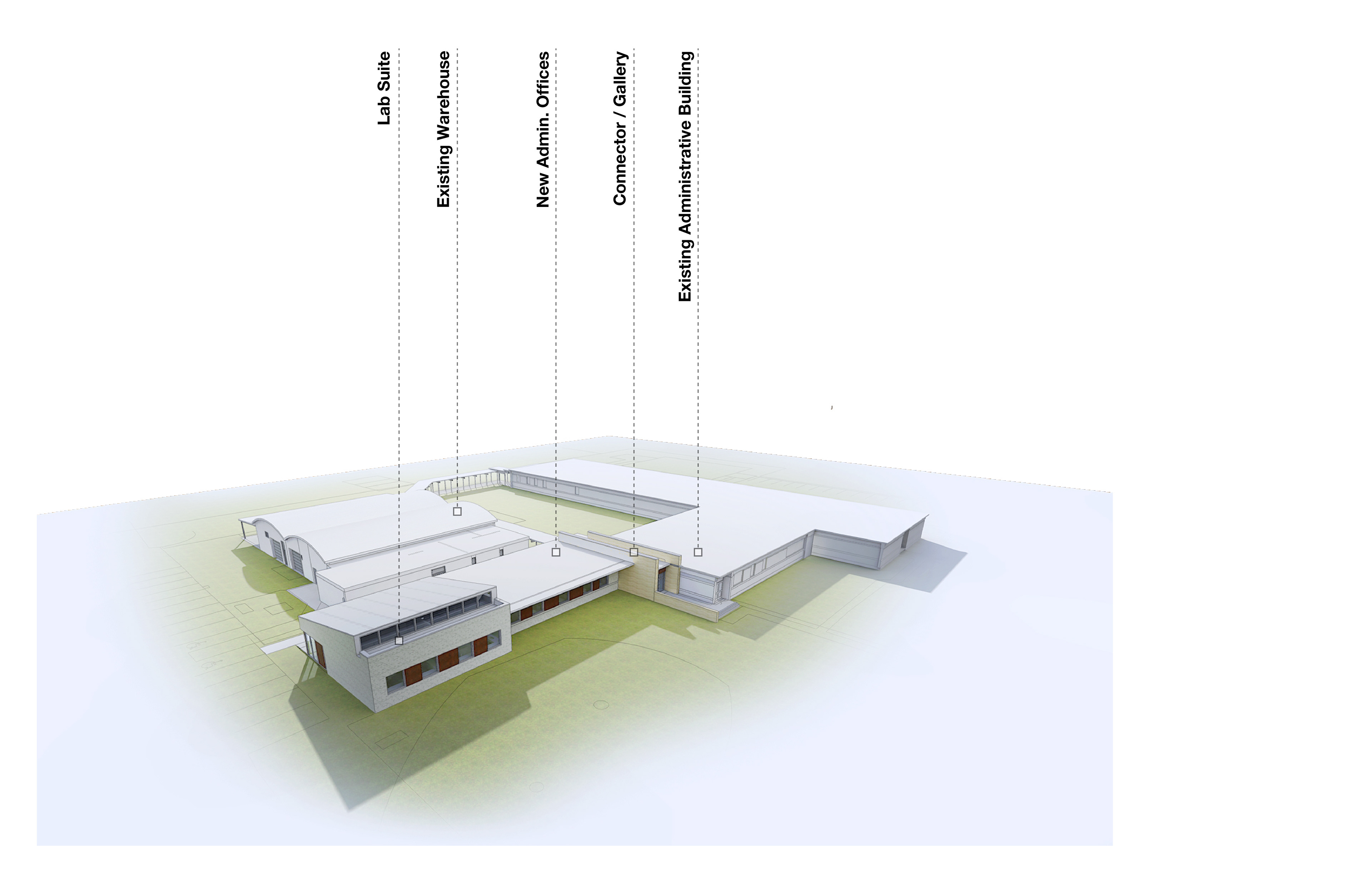 A connector with an existing exterior ramp will serves as a entrance gallery. Entering the new addition building occurs from the existing administrative offices through a ramp or from the existing warehouse building thorough  new entrance gallery. The scale played a major role in deciding how the new volumes would interact. The existing parameter helped organizing the exterior facade elements to mimic the planar nature of the existing administrative building. The lab is a modern take on the shed roof shape located in the back of the warehouse and the scale and proportion of the height of the barrel shapes found in the warehouses.